I feel extremely fortunate to be able to write this article about such an amazing person.  Sometimes as trainers, we can become inspired by our clients. Colleen has been a true inspiration to not only me, but to many clients that have seen how hard she has worked the past two years.  She has always pushed herself in the gym. However, she had some roadblocks that she had to overcome to push past her limits and define a new normal. I've personally seen her go through highs and lows, and as her trainer, I was determined to help Colleen in any way that I could.  I have seen how her reaching success has changed how she views herself, and she has proven to herself that she can accomplish anything she sets her mind to.
I hope you enjoy this "conversation" with Colleen.  Hopefully, there's something that you can apply to your life to help you reach your goals.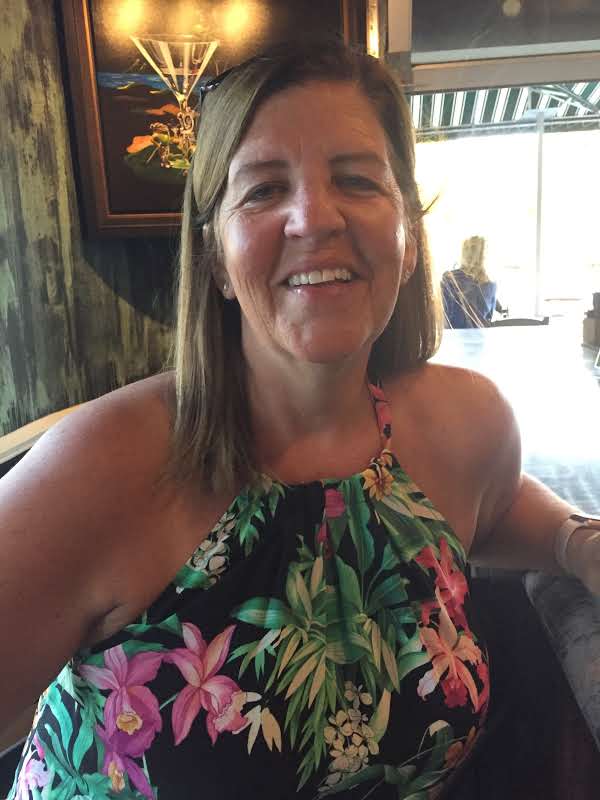 JB:  What were your goals when joining LNFS?
CD: My motivation was to lose weight and get in shape.  I wasn't happy where I was and knew I wanted change.
JB: Besides personal training, what else were you doing to reach your goals?
CD: I was working hard outside of the gym with things I could control.  I was trying to eat healthier and trying to adopt a positive attitude.  I also knew that I had to stop the negative self-talk.
JB: What do you think was the biggest factor in reaching your goals?
CD: I haven't reached my ultimate goal yet, but there wasn't a single factor.  I could not have reached my first without finally listening, trying new things, and being consistent. Being consistent in healthy eating, working out regularly and adopting a positive attitude are probably the biggest factors.
*Note:  Colleen typically does one 1 on 1 training session, plus 2-3 group fitness classes at LNFS per week.  She pushes herself every time she's in the gym, while also listening to her body and adjusting exercises accordingly.  She's learned that nagging injuries can set you back quicker than anything. Our goal is for her to work hard while not triggering any previous injuries so that Colleen can stay on track every single week.
JB: Were there any obstacles that you had to overcome?
CD: I was my biggest obstacle.  The obstacles were years of bad habits and negative thoughts.  Also, my resistance to try new things. There's so much "advice" out there and jumping from plan to plan or new idea to new idea based on the latest "research".  
JB: What does a typical day/week of eating look like for you?
CD: I basically try to stick to the paleo way of eating.  I don't eat processed foods. I try to eliminate alcohol as much as possible.  My meals consist of lean meats and vegetables. I'm not a sweet eater or junk food eater so that's not a problem for me.  Limiting or eliminating alcohol is the difference between success and a major setback. I love my wine and cocktails and that can really derail my success.
JB:  Now that you have met many of your goals, what's next for you?
CD:  My goal is and will always be my weight.  My first goal is my next 25 pounds. Once I get there, and I know I will, I need to keep it off.  Maintaining is more challenging than losing it! I also need to keep up my exercising. I love the group classes at LNFS and look forward to them.
JB:  What advice would you give to someone who is in the same place you were six months ago?
CD:  First is to listen to your trainer.  Really listen. If I had really listened to Jonathan two years ago, I would have seen success a long time ago.  But, I was intent on quick fixes and I kept trying the latest thing. Finally, I took the time to find out what I really needed to do and truly committed to a 12 week program and stuck to it.  I did things during the 12 weeks that I swore I would never do. I'm proof that you can do anything you put your mind to because it wasn't easy, but I was very determined.
JB:  Is there anything else you would like to add?
CD:  I could go on and on about how the 12 week program has changed me.  I love exercise now and I am happier that I am 24 pounds lighter. I'm stronger in the gym and I just feel better and sleep better.  Jonathan, I could not have done this without you. You never gave up on me and helped me to figure out what I needed to do to be successful.  You apply just the right amount of pressure without being judgy or harsh, and it's obvious that you really care about your clients and their success.  I don't know how much of this you will even print, but thought I'd let you know how much I appreciate you!!!!
*I had to leave that last part in, mostly because it means a lot to me that Colleen has experienced success.  Her achieving her goals was one of my biggest goals, and still is.
*Colleen's 12 week program was not a program that I put her on.  She worked with a doctor that performed thorough blood work and was able to see what was going on on a deeper level.  She was very strict with her eating for those 12 weeks. She knew that she would not eat like that forever, but she committed those 12 weeks to herself.  She deserved a breakthrough. She was tired of not getting results. As she said, she was her biggest obstacle, but she was also her biggest motivation. She proved to herself that she could stick to a plan.  She proved that she can fight the urges to splurge, give in to peer pressure, and how to plan accordingly. She would even find ways to sprinkle in exercise when traveling. Whether on a vacation or at her daughter's swim meet, she would go for a walk or even find stairs to walk up.  Sometimes, this is the level of commitment it takes to break through your "normal". Do not allow yourself to be unhappy. It's up to you to make a change!
Jonathan Brawley, BS, NASM-CPT, PN1