Rachel Daly is a high school swimmer for both Pine Lake Prep as well as SwimMac.  She discovered her love for swimming in 2010 and has never looked back.  Even though Rachel is only 14 years old, she takes swimming very seriously and has big dreams for herself.  She has dedicated herself to countless hours in the pool each week to perfect her form and improve any way she can.  She knows that in swimming, every second counts!
She also knew that getting stronger and getting help through a personal training would help her succeed in reaching her goals.  Some of these goals included:
Swim goals:
-To qualify for the NC state championship in as many events as possible
-To improve her times in every event
Strength goals:
-To complete a full push-up with good form
-To improve core strength through planks and other exercises
Rachel started personal training with us in December of 2015.  She has strength trained consistently twice a week with us and sometimes on her own for over a year now.  I have to admit, some of the exercises she is doing to work on weaknesses are not exciting exercises.  However, she never complains about having to work on scapular stability, mobility exercises, core strength, or me correcting her over and over.  Occasionally she'll give me a look, but that's about it.
Rachel's program consisted of a lot of corrective exercises for upper body, overall stability, and core strength in the beginning.  We continue to improve her full body strength and because her stability has improved so much, we have now progressed into more power exercises and more advanced lifts, aka the "fun stuff."
Many people make the mistake of thinking they can go straight to all of the "cool" exercises, but don't realize you have to create a strong base first.  Rachel has bought into our personal trainer's system, and her results show.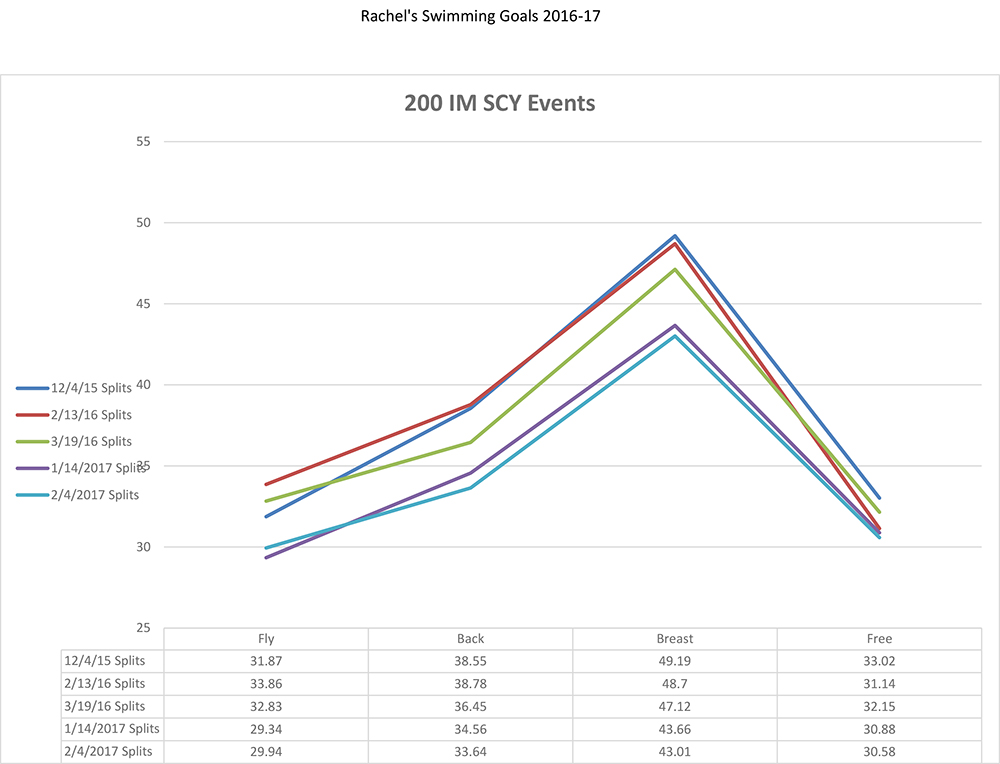 She has reached every goal she has set for herself.  Below is a graph showing how much she has improved in each event throughout the last year.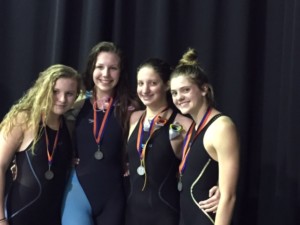 These drops in times led to her reaching her biggest goals of reaching the state meets!  She recently competed in the state finals and finished top 8 in all of her events.  Not only did she finish top 8 in all events, she also helped her team to win the state championship!  Rachel had two 6th place finishes, one 7th place finish, and a 1st place finish in her first high school state meet.  Remember, Rachel is only a freshman at her high school.  She is competing against girls that are seniors in many of these events.  Needless to say, her hard work and dedication is paying off!  
Rachel is the epitome of what hard work and dedication looks like.  All of us are very proud of you Rachel!  Keep up the hard work and I know you will continue to have success!